I am Eric Guideng.
I am a professional →
I am a creative →
.
.
.
.
.
.
.
_________PROFESSIONAL _________
I'm a member of the Professional Photographers of America and I am listed as a Professional Active photographer.

I am a Gold-level photographer with Canon Professional Services. Only full-time picture imaging professionals with proof of proper equipment are eligible to be a Gold-level photographer for CPS. Canon CPS provides worldwide support to Canon image makers.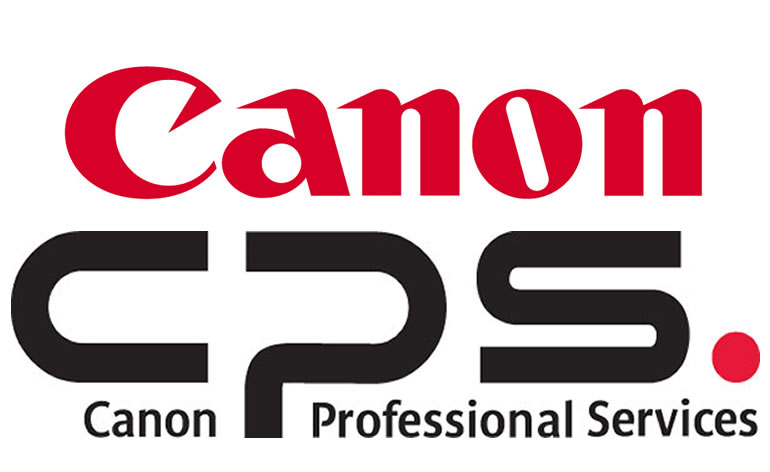 I am an IMDB-listed Still Photographer for feature movie and TV. My work is peer-reviewed and confirmed in a database of film and movie productions which require proof of employment or an employment voucher  by the producer of the production.

I am an Adjunct Faculty of Photography at the College of Southern Nevada

I'm officially listed in the Nevada Film Office registry. Proof of  license, insurance, and residency is required.

I'm a member of House Guideng LLC. which has a license, insurance, and permit to conduct professional photography in the State of Nevada.

I am an Alumni of the School of Fine Art at the University of Nevada, Las Vegas

.
.
.
.
.
.
_________CREATIVE _________
I'm a creative.
I'm a journalist, a scholar, and a critic of  the art of photography.
I am a student at heart and seek to surround myself with fellow students.
I seek academics and academia.
I seek journalism, scholarship, and criticism.
ˈjərn(ə)ləst/ , noun

One who records journals of historical, contextual, and factual events

Journal Writing Sample.
This photo is of the Academy Award® of Merit statuette on public display at APA.  This is an Oscar®.  The Academy of Motion Picture Arts and Science owns the copyright and trademark to it .Oscar's official name is the Academy Award® of Merit statuette. Oscar is 13.5 inches tall and weights 8.5 lbs. He was designed by Cedric Gibbons who was the chief art director at MGM. He was then sculpted by Los Angeles artist George Stanley. Oscar was commissioned by the Academy of Motion Picture Arts and Sciences when it was formed in 1927. The first batch of Oscars were first presented on May 16, 1929 and covered films released between August 1, 1927 and July 31, 1928.  This Oscar was photographed in the showroom of R.S. Owens which has been manufacturing Oscars since 1983.
I just notified you of the title and authors of this artwork as well as the actual and factual context of this photo.
schol·ar
ˈskälər/, noun
A student of a particular branch of study, an academic doing  advanced study in a special field
Scholar Writing Sample

Oscar is modeled after nobody but represents a knight holding a crusader's sword standing on a reel of film with five spokes each signifying the five original branches of the Academy (actors, directors, producers, technicians, and writers). The award was given for 12 categories but their are now 24 categories. The Academy members decided in 1933 that eligibility periods should be annually done and include all movie production campaigns within that given year. There are no known official publications that explains how designer Cedric Gibbons came up with the crusader knight inspiration. Regardless, the similarities are obvious. Movie production campaigns to this day use a structured approach to making movies that consist of departments each practicing a specific craft. The campaigns waged by crusader knights were also made possible by groups of men each practicing their own craft. In both cases, campaign is the key word. A campaign is when a leader with a vision rallies freelancers and craftsmen into a common goal. A goal is nothing more then a dream with a deadline. To dream with a deadline, that's what movie makers do and that's what crusading knights do too. It is my thesis that Oscar is a knight posed in a dreaming position and holding on to an object that cuts thereby symbolizing a deadline. Therefore, I would argue that his eyes are closed regardless if they intentionally are or are not.
That's my thesis. That's me professing the history of this artwork and introducing a new concept – a thesis – for consideration to be added to the collective body of knowledge about this art.

ˈkridik/, 

noun

Anyone who judges the merits of any proposed additions to a body of art work
Critic Writing Sample
Oscar is perfect in many ways and not so in others. Sophisticated is a word to describe an object that accomplishes what it is designed to do with the least amount of effort as possible. To represent the many crafts of motion picture and to represent the artistic struggle in visual form, Oscar does that very well. However, Oscar does not need a sexuality to do this. Therefore although his design is already very much asexual, his breasts are convincingly masculine. His chest area could have been designed to be more like that of a knight's armor and less like the form of a male chest. Doing so would better let Oscar accomplish his reason for existence: to represent the crafts of motion picture artists. All gender of artists.
That's my analytical review of this art work about what I think would be critical changes worthy of consideration.
Being a journalist, a scholar, and a critic requires a skill-sets found only in serious artists which I strive to become. This is my very long winded way of saying, "I'm not just another photographer".
I choose Oscar as an example because Oscar is not just physically hard to shoot but, other then the Queen of England, Oscar is arguably the most protected image in the world and is therefore very difficult to shoot legally and socially. The only way to shoot Oscar is to have connection with Oscar's guardians or be adept at using the Fair Use doctrine. So to be a photographer good enough to shoot Oscar, you either have to be well connected or you need to know your stuff. Preferably both. A well connected photographer. A knowledgeable photographer. That's what I strive to be.
.
.
.
.
.
.
.
Artist – I do commissioned art pieces. I am a classically trained artist in oil painting, sculpture, photography, and dance. I've trained under master sculptor Boy Wysocki (MFA Yale), master painter Jose Belvar (MFA Madrid), and art history & theory curator Professor Robert Tracey Ph.D. They've developed in me an eye for both classic and modern art. Contact me if you want a commissioned art piece.
Photographer – I am available to do commissioned pictures. I am a proficient camera operator able to bring into play both local and foreign production assets to any campaign, whether solo or crew served. I can operate either off the grid or via command wire for real-time agency and client feedback. I consider NAPP Hall of Famer Eddie Tapp and Master Photographer Randy Hufford as my mentors.
Talent – I am an actor and have done background, featured, and principle work for Hollywood, Bollywood, and Eurowood including featured movies, agency-produced commercials, and network-funded reality pilots. I am SAG selected and qualified with an updated passport for world-wide travel at a moments notice.
Veteran – After a decade in uniform, I've made many veteran friends who have gone on to the local police, fire, and paramedic departments, as well as local government and trade unions. We live to serve and we know what it means to take care of each other.
Philanthropist – I work to advance the quality of life standard of my fellow humans.
Scholar – UNLV School of Fine Art
Notice: This is my private artist site.
It's for scholarship, criticism, and occasionally parody.
To do business please contact my management.
_________ Resume  _________
Eric Guideng
Photography / Art Direction / Advertising & Brand Marketing
Photography with strong background as photo, art, and creative director with a proven record driving business for diverse industries.
Passion for creating sharp, professional, and unique designs and messages that immediately attract attention and drive responses. Skilled in developing high-impact marketing materials, brand identities, and print designs. Track record of meeting the most demanding deadlines, communicating effectively with cross-functional teams, and leading by example. Dedicated to finding the most cost-effective and creative solutions for all challenges. Known for taking a hands-on approach in directing artists, collaborating with clients, and bringing creative concepts to life
Notable Skills
Marketing & Advertising
: Promotional Conceptualization; Direct Mail; Newspaper Ads; Retail Marketing; Direct Response (DR) Campaigns; Point-Of-Purchase (POP) Displays;
Interactive Campaigns Artistic Leadership
: Graphic Design; Conceptual Direction; Photography Art Direction; Typography; Layouts & Compositions; Font & Color Management; Photo Shoot Oversight; Multimedia Development
Business Development
: Identity Development; Logo Design; User Design Experience (UXD); Customer Service; Company Branding; Client Interviews; Corporate Communications; Digital Client Relationship Management (CRM)
Print Materials
: Brochures; Newsletters; Posters & Signs; Collateral Materials; Digital File Management
Team Management
: Staff Inspiration & Training; Hiring & Recruiting; Project Management; Production Oversight; Cross-Functional Communications; Budget Management; Presentations
Career Success
HOUSE GUIDENG LLC, 2000 – Present CREATIVE PROFESSIONAL
Leads and manage independent contractors who are professional picture, sound, and motion picture equipment operators for hire. Through the production of pictures and sound, I lead teams who allow our clients to persuade, change, and influence the opinions, emotions, and attitudes of their target market.
Key Achievements:
Key art & still photographer for Finding Mr. Right 2, a Hong Kong-based feature movie for world-wide theatrical release. I managed the logistics and delivery of all photography for the Las Vegas unit to include image plates for computer graphics, portraiture for props, and documentary photos of the movie production.
Key art & still photographer for Sin City Saints, a Yahoo produced original TV series made for web distribution. I hired and managed the photography crew and inventory to fulfill the key art acquisition for season one (8-episode) shot over intense 12-hr workdays spanning over two months and includes all visual stills found in print, mobile devices, and screen on the TV show.
I am a Livestream preferred vendor. I am the first person that Livestream calls when producing any critical live video streaming in Las Vegas to include PR blitz for movie premieres, broadcasting the keynotes of executives andcaptains of industries, and for the live, real-time reveal of products produced by Fortune 500 companies.


3rd CONGRESSIONAL DISTRICT OF NEVADA, US CONGRESS, 2012 – 2015

FEDERAL EMPLOYEE / OUTREACH SPECIALIST

Led the creative direction of the district office to execute design projects for region-wide marketing projects. Developed and maintained graphical standards, templates, and resources.

Key Achievements:

Oversaw pre-production, production, and post-production of all photo and video assets while meeting extremely tight timelines.
Standardized forms and graphics for touch points to give a unified, cohesive brand presentation.
Quality control officer who reviewed assets to comply with United States federal regulations and laws on rules and ethics.


CBS RADIO LAS VEGAS, 2009-2012 INDEPENDENT CREATIVE DIRECTOR

Independently executed creative projects to support the Marketing Director's missions by delivering PR assets in order to fulfill all CBS Radio print, online and broadcast requirements for the various promotional arms of the company.

Key Achievements

Produced staff, on-air talent, and celebrity guest art assets
Managed key art production both in studio and on the field to include photography, lighting, electrics, and support crafts.
Managed the post production of key art to include photo and video editing.


THE COCA-COLA STORE, 2008 – 2011 LEAD PHOTOGRAPHER

Lead Photographer for The Coca-Cola Store, the only store in North and South America actually owned by The Coca- Cola Company.

As Lead Photographer for the official West coast showcase venue for the world's #1 ranked brand, I led a team of Sharpshooter photographers in producing the Coke-inspired smiles of 1000's of daily visitors and endearing them to the Coca-Cola brand. Of 39 million annual Las Vegas visitors, a million visit The Coca-Cola Store.

As Lead Photographer, I set the example on how to greet and direct the photo-taking public as the most senior team member of the official Coca-Cola uniformed representatives in charge of how the public interacts with Coca-Cola Store's most valuable visual assets: the contour bottle, the dynamic ribbon, the cursive script, and the Polar Bear.

With Coca-Cola at any one time having dozens of beverages brands (50 globally) and with stringent directives on how each brand may be photographed next to each other or with countless other non-Coca-Cola food and beverage brands, I held myself and my team to the most rigorous and mentally challenging standard in the industry.

Key Achievements:

Creatively directed the lighting and operation of a green-screen photography setup to include designing the final image output complete with font and visual asset placement.
As the Manager-on-Duty in the absence of the Venue Manager, I managed venue duties to include cash control, inventory control, and personnel control.
On the sales side, I prototyped, field tested, and brought into full scale use a picture-package pricing strategy that boosted average customer sale by 33% annually.
On the technical side, I wrote a computer network program that automated and streamlined photography team workflow that not only freed up man-power but also exponentially increased quality control standards by minimizing human-caused archiving errors.


UNLV OFFICE OF CAMPUS LIFE – 2007 – 2008 GRAPHICS DESIGNER

Creatively produced a diverse and exhaustive collection of marketing materials to include banners, posters, postcards, t-shirts, books, pamphlets, and novelty giveaways such as freesbies and pens.

Key Achievements:

Managed large, multi-faceted campaigns from concept to completion for dozens of UNLV events and programs ranging from small meetings to full-blow concerts.
Developed a solid reputation for doing whatever it takes to deliver superior design concepts to all clients.
Designed clean and well-constructed graphics supported by thought-provoking concepts.
Education
UNLV School of Fine Arts University of Nevada, Las Vegas
Majored in Photography and Sculpture with emphasis on art history.